Celebrate Thanksgiving
---
We have crafted a special Thanksgiving menu just for you.
Reservations recommended.
Thursday, November 23rd, 2018 • 3:00 pm – 9:00 pm
---
Come Dine With Us.
Just put a bow on it.
---
Give the perfect present for foodies, a Caucus Club gift card.
Holiday Special: buy $400 worth and get a $100 gift card for yourself.
OpenTable 2022 Diners' Choice Award Winner
OpenTable recently announced their list of 2022 Diners' Choice Award Winners and we are proud that The Caucus Club was voted as one of the best!
Thank you to everyone who gave us great feedback on OpenTable.
---
Open For Dinner Service
Mon - Thur 4pm-10pm
Fri - Sat 4pm-11pm
Sunday 4pm-9pm
Closed July 3rd - July 7th
---
The Caucus Club will be closed for the 4th of July holiday from July 3rd through July 7th.
We will resume regular dining hours on July 8th at 4:00 pm.
Proper Attire Is Required
---
Business Casual is the minimum dress code that should be adhered to while dining at the Caucus Club. Please be mindful that strong "odors" are unacceptable. Thank you.
Hours of Operation
---
Monday through Thursday
Friday and Saturday
Sunday
Entertainment
---
Friday and Saturday
Live music beginning at 7:00pm.
Valet & Parking
---
Monday through Thursday

By appointment only (must notify us when making the reservation)

Friday and Saturday

Full service valet provided by The Caucus Club
5:00pm – Closing
$15 paid inside
Additional parking available at the following locations:
History in Detroit
---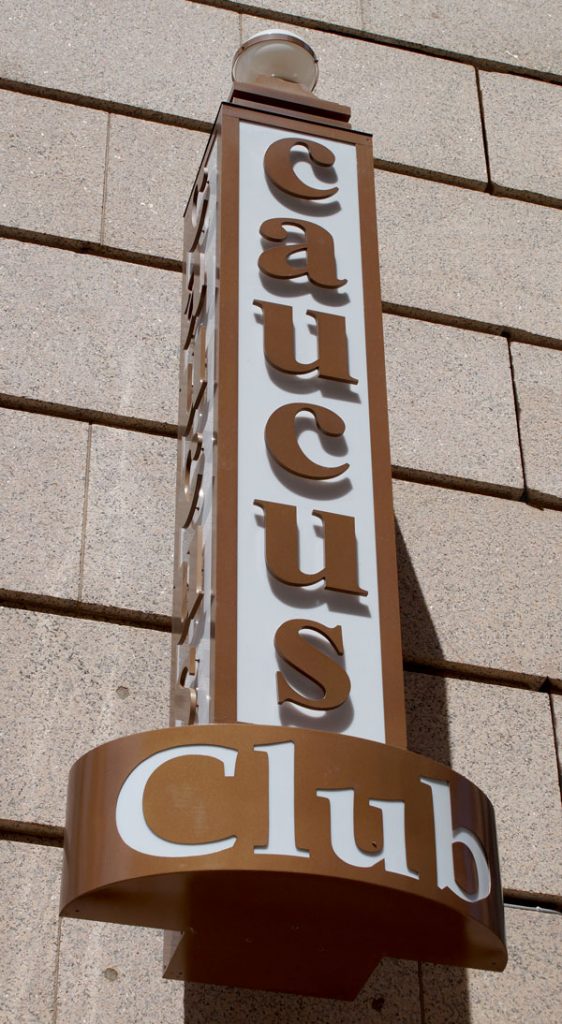 The Caucus Club was founded by Lester and Sam Gruber in 1952 as the sister restaurant to The London Chop House, which in its heyday was regarded as one of the best restaurants in the United States. The Caucus Club is famous in its own right. In the spring of 1961, a then unknown Barbra Streisand launched her singing career here. In the bar, the tradition of the "Raincheck" allowed guests to purchase drinks in advance, and a token was registered in the raincheck cove for the future recipient. It is also famous for introducing a cocktail called "The Bullshot," a savory version on the Bloody Mary that made its way to bars around the world.
Located in the heart of Detroit's financial district, the Caucus Club became the destination for the city's prominent decision makers, politicians, barons of industry, and celebrities (both local and national.) The Caucus Club became the spot for the "power lunch," where business was conducted and deals were made.
After the Grubers sold the Club in 1982, the restaurant changed hands several times before finally closing it's doors in 2012. The space remained empty for several years while the Penobscot building's management courted a new owner that shared their ambition to revive the shuttered space and bring the legendary brand back to life.
Completely renovated and restored, the Caucus Club reopens its iconic doors in 2017 with a renewed spirit for excellence in hospitality. Classic never goes out of style.
Visit the Barbra Archives for more Caucus Club history.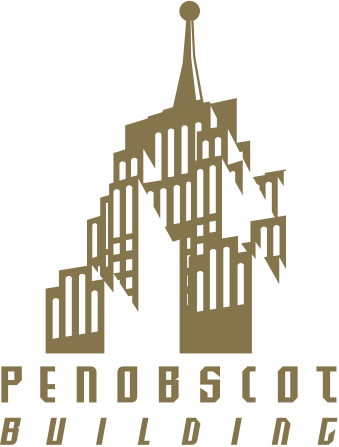 Alicia Sboukis
PRIVATE EVENT COORDINATOR
Joseph Mastej
MAITRE D'HOTEL
Matthew Solomon
MAITRE D'HOTEL